Guest Post by Adam Weinger
Many of you are gearing up for your year-end fundraising campaign. It's never easy to raise money, but you may have overlooked a simple way to bring in more donations – Matching Gifts.
This guest post by Adam Weinger gives you some great tips to help you incorporate matching gifts into your fundraising.
Your nonprofit likely feels like it is doing all that it can to raise money to keep your organization's engine running. While you may be bringing in a lot of money from your new and dedicated donors, did you know you could receive twice as many donations?
No, you don't have to ask donors for money a second time. All you have to do is let your donors know about matching gift programs!
Matching gifts are donations that companies and businesses will make after an employee has made a contribution and submitted the relevant request forms. While companies have different deadlines and caps on these donations, your nonprofit can still take advantage of the opportunity to double the amount of contributions you receive.
The following three tips can help your nonprofit's fundraising efforts go from good to great with an assist from matching gifts!
1. Incorporate matching gifts into your fundraising events.
Your organization probably holds amazing events that bring your donors together with each other and members of your team. But you can also use the opportunity at these events to let your donors know about matching gifts.
If your nonprofit hosts an annual gala or auction, have one of your presenters talk briefly about matching gifts during a speech. When your donors are aware that their donations can go twice as far with little effort on their part, they will be more likely to continue giving to your organization and have their employers match those donations.
2. Let donors know about matching gifts through multiple channels.
You already communicate with donors in different ways. Use those avenues to let donors know about matching gifts!
Make use of:
Social media

: Keep posts short and to the point. Donors don't want to see a novel on their news feeds. Include links to more information and incorporate graphics if you can.
Email newsletters

:

If you're already using email newsletters

to keep donors in the loop about projects and events, use the space to promote matching gifts. Just like on social media, incorporate links to more information as well as graphics.
Direct mail

: Some donors prefer opening letters to opening their inbox. Keep these donors in mind when promoting matching gifts.
Your website

: Donors who find their way to your website are obviously interested in learning more about your organization and may want to make a donation right then and there. Therefore, you should include information about matching gifts on your "Ways to Give" page and include matching gift options and information on donation screens.
While there are many other ways to interact with your donors, you can use your existing communication methods to promote matching gifts to them.
3. Keep in touch with donors.
After you've acquired a new donor and have received a matching gift from their employer, make sure that you say thanks and stay in touch.
Donors like to feel appreciated. Your nonprofit can show your gratitude by thanking individuals for their initial donation as well as their employer's matched donation.
Sometimes, those matched contributions take weeks or even months to process before they make it into your nonprofit's hands. When you thank donors for submitting their matching gift requests to their employers after you receive the matched donation, you not only show your gratitude, but you are also reminding donors that they can continue to have their future donations matched by their employers.
Many employers also have deadlines for submitting matching gift requests. Make sure your nonprofit is sending out prompt thank yous after a donation is made that encourage donors to have their donations doubled as soon as possible if they didn't submit a request immediately after making the initial contribution.
Matching gifts can give your fundraising efforts a major boost. Whether you choose to promote matching gifts at an event, through your existing communication channels, or in your follow-up acknowledgements, your fundraising team can achieve matching gift success.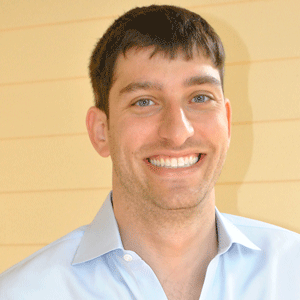 Adam Weinger is the President of Double the Donation, the leading provider of tools to nonprofits to help them raise more money from corporate matching gift and volunteer grant programs. Connect with Adam via email or on LinkedIn.